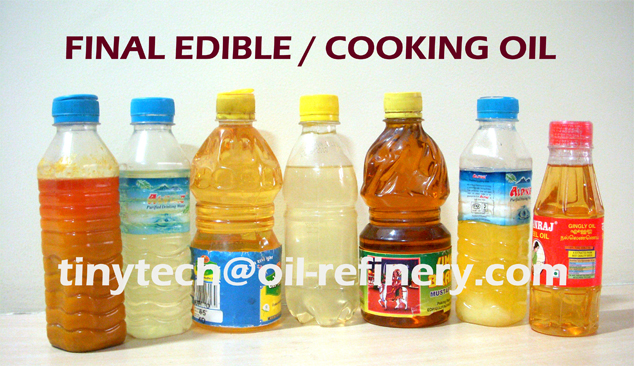 Huge Scope of Tiny Oil Mill Machinery
Mahatma Gandhiji has said that, if we desire the equitable structure of society free from any kind of exploitation, it is essential that the means of production must be in the hands of poor people which should be managed by them, controlled by them and also owned by them. This is possible only if the oil milling technology of production is decentralized at very small scale level-almost at home or cottage scale level. One of the most striking virtues of such decentralized cottage level technology is that it creates self reliant and self supporting society completely protected itself from the external economic forces.

The same principle has been implemented by Tinytech by developing unique Tiny Oil Mills. We are designers, manufacturers and exporters of tiny oil mills which are very much favorable and greatly beneficial to the society. Our Tiny Oil Mill Machinery is spread all over the world. The biggest advantage of our tiny oil mill machinery is that it gives best, pure and natural cooking / edible oil. Local production at village level leads to local consumption also.
Equipments for Oil Mill Machinery
Tinytech Oil Mill Machinery is used for expelling and extracting oil from various edible and non-edible oilseeds. The plant consist of various equipments like seed preparatory equipments, seed cooking equipments, screw oil press also called as oil expellers, filter pumps, plate type filter press and other allied machinery.
Seed Preparatory Equipments
Tinytech Oil Expeller with Cooking Kettle
Plate Type Oil Filter Press
Steam Boiler
Working Principle in Operating Oil Mill Machinery
All the equipments of the oil mill machinery will be installed as per the site and installation diagram. Our technician will come for the complete erection and installation of the machineries. The technician will start the machines and will also train the local operators to run the oil mill.

The oilseeds are allowed to undergo the required decorticating, cracking or separation. The separation of kernels and husks is must in order to get better oil recovery from oilseeds. Groundnut Decorticator, Sunflower Cracker, Palm nut Cracker, Copra Cracker, Coconut Cutter etc play their respective roles in the seed processing.

The boiler unit should be installed very near to the oil expeller and not at a far distance. Generally it is advisable to have a separate boiler room. The steam from the boiler is allowed to enter the cooking kettle. The fuel for the boiler can be husks, wood or any agricultural waste. The need for boiler is eliminated if electric cooking kettle is used.

Cooking kettle is mounted on top of the expeller. The oilseeds are fed into the cooking kettle. A little addition of water is given to the oilseeds to increase the moisture content. Steam, water and continuous stirring will cook the oilseeds making them soft and ready for oil expelling.

The oilseeds are then allowed to enter the expeller chamber by opening the outlet gate from cooking kettle. The expeller crushes the oilseeds. The heated oilseeds are squeezed by the circular rotating worms and significant pressure of worms will extract the oil from the oilseeds. The crude oil is collected in the oil tank and oil cake is collected separately. The oil cake is gathered in the jute bags and can be used for cattle feeding or solvent extraction.

The crude oil from the oil tank is pumped to the filter press. The plates and cloth arrangement of filter press gives the ready to use transparent, pure, natural cooking / edible oil as the final output.

Note- For cottonseed oil and castor seed oil, separate neutralizer is provided and neutralization should be done to remove the acidic content from the oil.
Prominent Features of Tinytech Oil Mill Machinery
Cheapest and Unique Advanced Oil Milling Technology.
Crushes all types of oilseeds whether edible oilseeds or non-edible oilseeds.
Our Oil Mill Machinery is free from complicated mechanisms and complex systems. It is a simple and user-friendly technology.
Specially designed Oil Expeller with scientific worm sequence inside the chamber cage to have maximum extraction pressure and for getting higher oil output from oilseeds.
Small and compact filtering unit for getting transparent and clear cooking oil.
Basic Requirements for Establishing Oil Mill Machinery
Land and Area Requirement- Approximate 400 sq.fts
Electricity Consumption- 14 HP for entire Oil Mill
Manpower – 2 persons for entire 3-TPD Oil Mill Plant
Consumables- Oilseeds as per the plant capacity.
Capacity of Oil Mill Machinery
The Tinytech Oil Mill Machinery is available in various capacities for all the oil milling requirements. Oil milling machinery is available from small scale suitable for small villages and farmers as well as from medium to large scale. The smallest oil mill machinery is of 3-ton per day capacity. The capacity of oil mill can be increased by multiplying the oil expellers.
| | | |
| --- | --- | --- |
| Sr. No. | Oil Mill Equipment | Capacity |
| 1 | Groundnut Decorticator | 300 Kg / hour |
| 2 | Sunflower Cracker | 450 Kg / hour |
| 3 | Palm Nut Cracker | 450 Kg / hour |
| 4 | Copra Cutter | 300 Kg / hour |
| 5 | Oil Expeller | 160 Kg / hour |
| 6 | Cooking Kettle | 200 Kg / hour |
| 7 | Steam Boiler | 50 / 100 Kg steam / hour |
| 8 | Oil Filter Press | 16" X 16" - 200 Liters / hour |
| 9 | Neutralizer | 1000 to 1400 Liters / batch |
Tinytech Cooking Oil Mill Machinery is heavy duty oil mill designed and developed for the highest recovery of oils and best performance. Kindly visit our website www.oil-mill.com for more details.