Established two decades back, Tinytech Udyog is a name to reckon within the sphere of manufacturing and exporting an extensive range of industrial plants and machinery like Edible Oil Refinery Plants, Cooking Oil Refinery Plants, Palm Oil Refinery Plants, Vegetable Oil Refinery, CPO Refinery, Oil Extraction Plant, Oil Mill Machinery, Oil Extraction Machinery, Oil Seed Processing Plants, Oil Crushing Expellers and Cold Press Expellers that are widely used for extraction and processing of edible oil.

All our machines are robustly constructed suitable for crushing and refining of different types of oil seeds such as groundnut, sunflower, cotton seed, copra, palm kernel, sesame seed, soyabean, linseed, rapeseed, castor seed etc.

We personally own and operate a 30TPD cooking oil refinery plant and 40TPD oil extraction plant.

Due to decades of industry experience and in-depth knowledge of the product, the company has been able to provide innovative solutions to the ever-changing needs of the customer throughout the globe.

Due to decades of industry experience and in-depth knowledge of the product, the company has been able to provide innovative solutions to the ever-changing needs of the customer throughout the globe.

Further, these machines are thoroughly tested on various industrial standards that enhance our credibility in the market. Our entire business operations are backed by an experienced team of professionals who aim to ensure maximum satisfaction to our valued clients.

Our activity has been appreciated by World Bank in their magazine "BANK'S WORLD", which published an article about us from Washington D.C.

We undertake the installation, commissioning, erection and after sales service activity in order to ensure trouble free functioning of business operations at clients end. We believe that it is the quality that has earned us a large number of clients.

Presently our Oil Machinery & Plants are spread all over the world in countries such as- Algeria, Afghanistan, Argentina, Australia, Bangladesh, Benin, Bolivia, Botswana, Burundi, Burkina Faso, Cameroon, Central Africa, Colombia, Costa Rica, Cuba, Democratic Republic of Congo, Dominican Republic, Egypt, Ethiopia, Fiji, France, Gambia, Ghana, Guatemala, Guyana, Honduras, Indonesia, India, Ivory Coast, Jamaica, Kenya, Marshal Island, Madagascar, Malawi, Malaysia, Mali, Mozambique, Morocco, Myanmar, Namibia, Nicaragua, Niger, Nigeria, Papua New Guinea, Peru, Philippines, Portugal, Senegal, Seychelles, Solomon Island, South Africa, Sri Lanka, Sudan, Surinam, Swaziland, St. Lucia, Tanzania, Thailand, Timor, Togo, Tonga Island, Trinidad & Tobago, Uganda, Uruguay, USA, Zambia and Zimbabwe.

We hope to serve you in the best possible manner and want to be associated with you on a long term and mutually beneficial basis..!

Methodology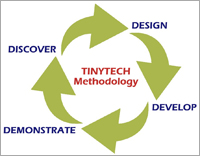 Tinytech Udyog shall strive to delight the customer by continuously improving the quality of its products and services. We believe in strong research and development before we launch our products. We use excellent workmanship to manufacture all our machines. The company uses most advance systems and technology to produce consistent products quality. Being exporters of high quality products we ensure that our quality standards do not go down at any stage. Erection, installation, commissioning and after-sales facility is undertaken by team of experts for all our turnkey projects and plants.

Customer satisfaction is the top most priority. We understand the needs of our customer and give our best to satisfy them. 'Growing with clients' has always been the policy of the group.

Quality

Whatever the field be, Quality has always remained at the heart of company's performance. The Quality Policy of Tinytech makes it possible to perform and deliver extraordinary products.

Right from the raw materials to finish products, constant quality measures are carried out. The Quality Personnel maintains the regular checks at every stage to ensure that the products meet the international standards. The satisfaction of customer is the only motto for the company.

Our Vision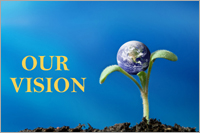 Commitment towards quality, value enhancement, human resources development and customer satisfaction by optimal use of available resources aimed at achieving growth and excellence. We accomplish this by offering our customers innovative products and exceptional services that will help them grow their businesses and lead their industries.



Why Tinytech?





We have been able to make a mark in this competitive business environment owing to the following reasons:


Most competitive prices.
Best quality products in its class.
On time delivery within scheduled time.
Efficient machines with low operating cost and higher productivity.
Optimal durability and efficiency of the machines during its application.
Trouble free maintenance of machines.
Quick processing of client's inquiries.
Ethical business policies.
Installation & Commissioning facility.
Thorough after-sales activity.
Our edible oil machinery is suitable for crushing and refining of all types of oil seeds such as groundnut, sunflower, soyabean, palm kernel, mustard, copra, sesame seed, rapeseed, linseed, cotton seed, hempseed, canola etc. All the plants will be undertaken based on complete turnkey system to satisfy the needs of clients.